Hi all,

We mentioned a few months ago that we're working on a brand new script called 'Reservo'. It'll be based on the core YetiShare script but be built specifically for Image Hosting. So fast, scalable, with loads of functionality built into it.

It'll include features like slideshows, image rotate (including auto rotate based on exif image information), paid accounts, profiles pages and all the existing features we've built into YetiShare over the past 3 years.

Development of Reservo is about 70% done so we thought we'd share some screens with you. There's still lots to be done but we're getting there. Hopefully in the next 3 weeks we'll have a beta demo to show you guys!

As always, if you have any ideas for the script, feel free to send us them via the ticketing system.
Album Listing: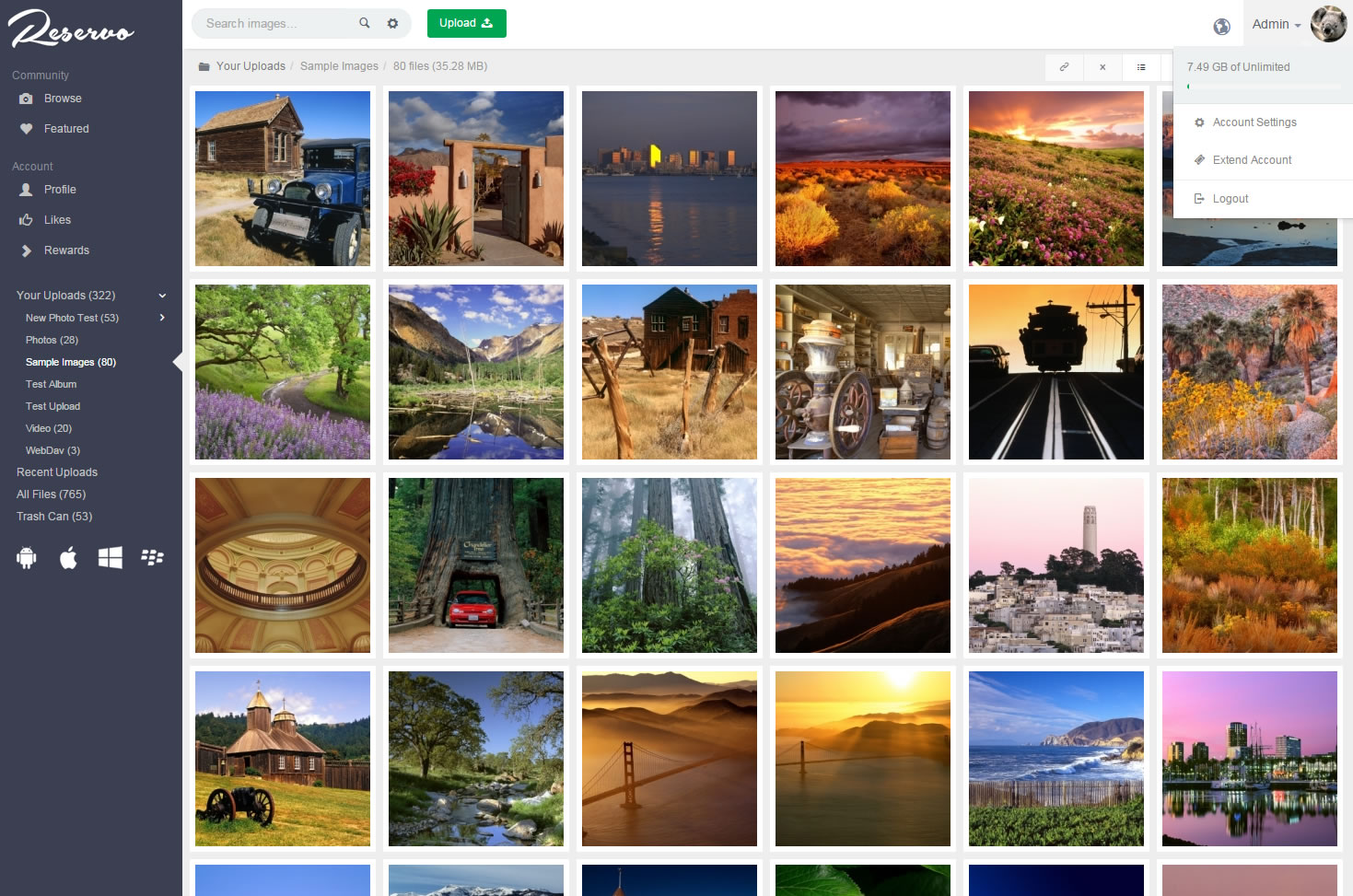 View Image: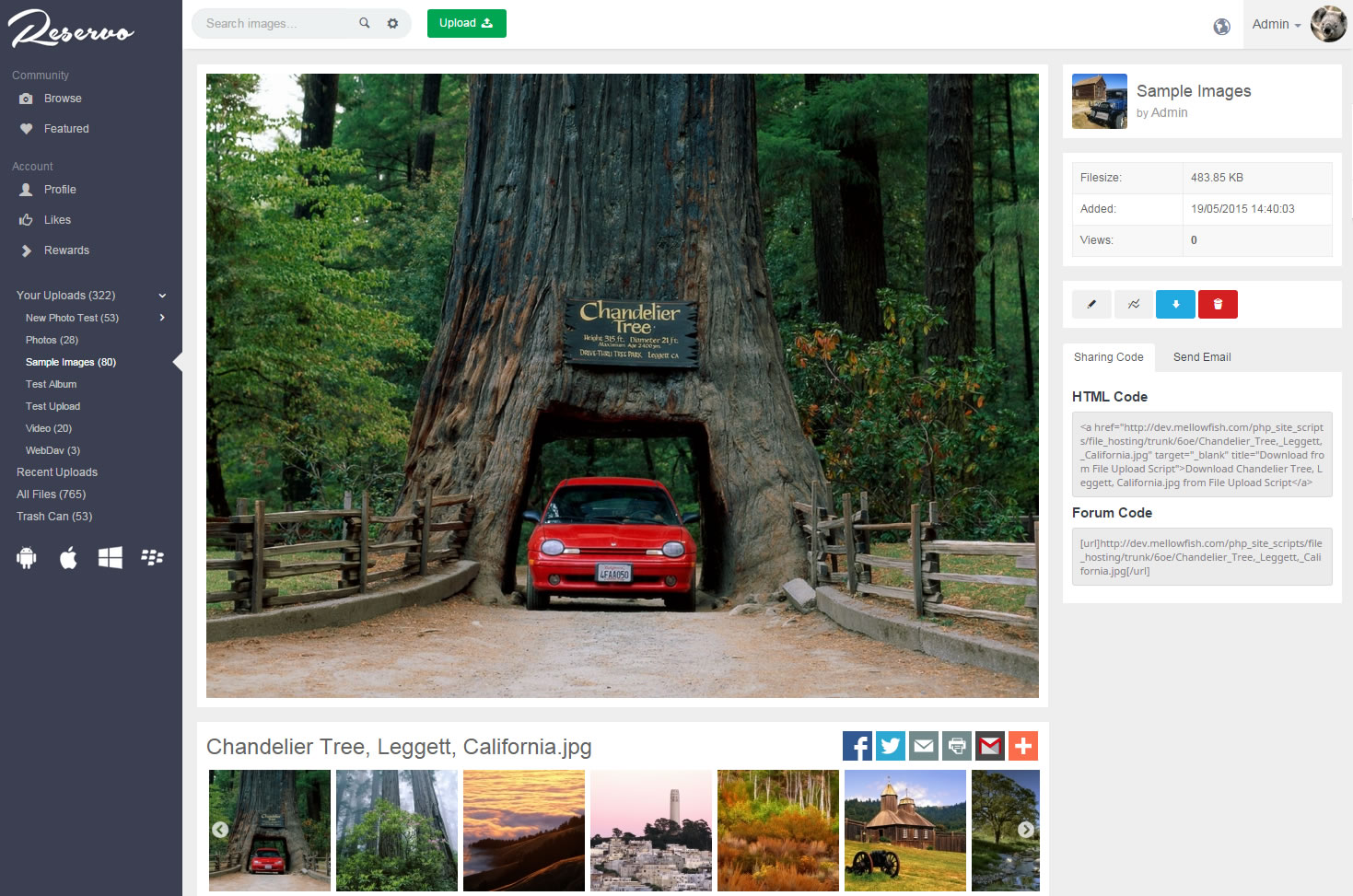 Thanks,
Adam.